Telephone orders -

01642 612 524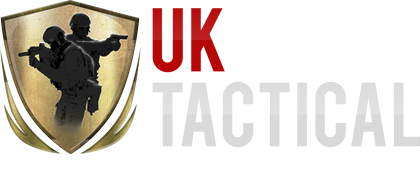 Brands

Back
Warrior Laser Cut Range
Warrior Assault Systems
Nexus Body Armour / Helmets
Snugpak
5.11 Tactical
AKU
Crye Precision
Clawgear Tactical Clothing
Camelbak

Back
Warrior Apparel

Back
Ballistic Plates

Back
Tactical Clothing

Back

Products

Police Products

Back
Police Tactical Equipment
Police Tactical Clothing

Special Projects

Back
RATED

EXCELLENT

FOR SERVICE
FREE

SHIPPING AVAILABLE OVER £20 TO UK MAINLAND
‹
/
‹
/
‹
/
‹
/

Warrior Laser Cut LPC V2 Low Profile Plate Carrier with Ladder Sides and 5.56 Triple Bungee Magazine Pouch
Warrior Assault Systems
Item Code: W-LC-LPC-V2-MK1
Warrior Laser Cut LPC V2 Low Profile Plate Carrier with Ladder Sides and 5.56 Triple Bungee Magazine Pouch
Plate Carrier Size
Please select a colour
Summary
Laser Cut
Proprietary Laminated Material
Lightweight
Includes Detatchable 5.56 Panel
Thermo Pads for Cooling
Thermo Pads for Comfort
Quick Release Speed Clips
Interchangeable Front Panels
Upper Admin Pocket
Removable Shoulder Pads
Low Profile
Ladder Sides
Description
The LPC V2 MK1 Comes with the Laser Cut Detachable Triple 5.56 Mag Pouch, Laser Cut LPC Plate Carrier, and the Laser Cut plain panel that comes with the standard Laser Cut LPC Plate Carrier for FREE.
Designed with direct input from serving operators within the SF community, the Laser Cut LPC incorporates many new features that combine to make it one of the best carriers on the market today.
The Laser Cut LPC features our new air vent thermo pads, which allow heat to evaporate from the body and increased airflow to assist in cooling. The thermo pad also helps to decrease the back plate signature associated with ballistic impact and trauma. The Laser Cut LPC incorporates our speed clip system, which allows very rapid removal of the carrier on a day to day basis but also in an emergency situation, no complicated cables to worry about, and reassembly takes seconds.
The Laser Cut LPC comes as standard with our precision Laser Cut style sides, and utilises state of the art materials to reduce the overall signature and weight. It comes as standard with a removable MOLLE front flap held in place by 2 vertical QASM clips and Velcro which allows the panel to be removed and replaced with a wide variety of preconfigured panels that are both weapon and mission specific.
Warrior's Laser Cut Detachable Triple 5.56 Mag Pouch is a removable Front Panel which attaches to the front of Warriors Laser Cut LPC Plate Carrier, via Velcro and 2 Vertical QASM clips. The DFP-TB-556P holds 3 x 5.56mm x 45mm mags, and are held in place via bungee retention cord, Hypalon lining provides additional mag retention when bungee safety is removed. Each front panel pouch has 4 MOLLE slots externally, allowing the attachment of additional pouches such as pistol mag pouches, CAT pouch or Multitool pouch.
Engineered from our high-quality composite laminate material and manufactured using our state of the art advanced laser cutting machines.
Holds stand-alone plates front and back.