Telephone orders -

01642 612 524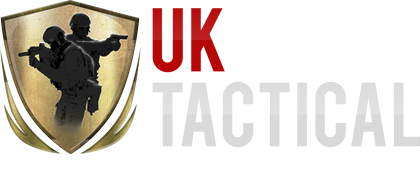 Brands

Back
Warrior Laser Cut Range
Warrior Assault Systems
Nexus Body Armour / Helmets
Snugpak
5.11 Tactical
AKU
Crye Precision
Clawgear Tactical Clothing
Camelbak

Back
Warrior Apparel

Back
Ballistic Plates

Back
Tactical Clothing

Back

Products

Police Products

Back
Police Tactical Equipment
Police Tactical Clothing

Special Projects

Back
JOIN MAILING LIST FOR EXCLUSIVE VIP DISCOUNT CODES
RATED

EXCELLENT

FOR SERVICE
FREE

SHIPPING AVAILABLE OVER £20 TO UK MAINLAND
Terms and Conditions
Terms and Conditions

1. General.

These terms and conditions shall be deemed to apply to all sales of goods by Support Logistics Europe Ltd (hereinafter known as the Company) to all customers to the express exclusion of all other terms, conditions and warranties, whatever, and the Company shall not be bound by any representation, guarantee or warranty made by it's employees, agents or representatives. The placing of an order by the buyer signifies the Buyers complete acceptance of these terms. Any variation to these terms and conditions shall not be applicable unless agreed in writing by an authorised Owner of the Company. Any other conditions (including any conditions which may be contained in your order) are excluded

2. In all respects related to our conduct of business either directly with the Company or via it's website English law will apply and these conditions will be construed in accordance with English law and shall be the subject of exclusive jurisdiction of the English Courts.

3. Delivery Charges.

Orders will attract a carriage charge. Deliveries outside of the "UK Mainland" will incur an additional carriage charge details of which are available on application. Any deliveries requiring "overnight" or "other special terms" will be charged for at the current market rate. These goods are bulky and come on a pallet, we aim to despatch within 5 working days from the paid date. If goods are out of stock your order will be actioned as soon as goods become available to the Company and you will be contacted to advise of the approximate delivery date.

4. Delay in delivery.

The company disclaims all liability and shall not be held liable for any inability to comply with its obligations to orders placed due to any cause whatsoever beyond its reasonable control. Such causes include (but are not limited to) war, act of terrorism or any attempt thereat, strike or lock-out, act of God, storm, fire, earthquake, flood, confiscation or action of any government, government department or government agency or shortage of goods. The time for delivery shall be extended by a period corresponding to the period of such inability provided that either the Company or the buyer may give notice in writing to the other cancelling deliveries which should have been made during a period of such unforeseen circumstances in the event of such period extending beyond 60 consecutive days. Delivery dates when given are our best estimates only and will be met to the best of the Company's ability and any failure to deliver on a specified date cannot be held against them. Each delivery of goods related to an order shall be deemed to constitute a separate contract to which these terms and conditions shall, as far as possible, apply and failure to make any delivery shall not terminate the order as to future deliveries.

5. Prices.

Prices shown or indicated are to the best of the company's knowledge correct. However the Company reserves the right to amend prices at any time without prior notice, Prices shown are inclusive of VAT unless otherwise stated and the buyer shall pay to the Company a sum equal to such tax in addition to and at the same time as payment for the goods are made. All prices are in GBP Sterling.

6. Passing of Title.

Notwithstanding delivery all goods supplied by us will remain our absolute property until you pay in full for them and for all other goods previously supplied by us. We shall be entitled immediately after giving notice of our intention to repossess to enter upon any premises with such transport as may be necessary and repossess any goods to which we have title under this clause.

7. Loss/damage in transit.

No claim for damage to or loss of the goods or part thereof from whatsoever cause during transit will be entertained by the company unless the purchaser:-

provides separate written notice to the carrier concerned, if any, and to the Company of the damage or shortage within 3 Days of the delivery of the goods or, in the event of the loss of the goods, within 7 days of the notified date of arrival of the consignment & submits a detailed claim in writing to the Company within 3 days of the notice given under (a) above & unless the purchaser has noted any damage on the delivery record sheet upon acceptance of shipment or endorses, where applicable, on the carriers receipt or docket that the goods had been accepted without examination.

The liability of the Company in respect of any claim accepted under this clause shall be limited to making up any shortage or replacing any goods proved to have been damaged or lost in transit to the point of delivery and we accept no liability for any loss or damage suffered by the purchaser, whether direct or consequential and however so arising.

8. Payment.

Payment can be made over the phone by Visa, Mastercard, Solo or Switch/Maestro cards, DD etc prior to despatch of goods. The Company will only process the transaction over the phone and any financial information given will not be stored. Pro forma invoices can be sent, in advance of delivery, to facilitate cheque or BACS payment prior to despatch of goods. Gift vouchers can be used up to 12 months after initial purchase, any vouchers after this time have expired.

9. Credit Accounts.

Credit account facilities are available through PayL8r.

10. Termination.

Without prejudice to their rights to damages the Company may terminate the contract by notice in writing if the Buyer fails to take delivery of goods when due or makes default in any payment when due.

11. Manufacturers Warranty.

The Company does not warrant, guarantee or hold out that the goods are of merchantable quality or fit for any purpose, other than their intended use., whether such purpose is known to the Company or not and in the event of the Buyer receiving defective goods they must immediately notify the Company and if asked, return the goods to the Company. The Company will obtain, where possible, the benefit of any guarantee given by its suppliers and it's liability to the Buyer shall be limited to any sum or remedy received by it there under. In no circumstances shall the Company become liable for consequential loss, if any, suffered by the Buyer.

12. Descriptions and Dimensions.

We try to ensure that all items advertised by the Company are accurately described. Please note that all descriptions, illustrations, drawings, dimensions, weights, measurements, specifications, standards of performance or other descriptive matter are approximate only and shall not form part of the contract. Our record of any order placed by you verbally shall be conclusive as to the type and quantity of the product and the point and date of delivery. Every care has been taken in the compilation of our website but the company accepts no responsibility for errors or omissions.