Telephone orders -

01642 612 524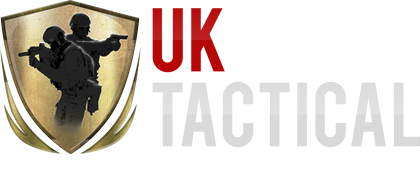 Brands

Back
Warrior Laser Cut Range
Warrior Assault Systems
Nexus Body Armour / Helmets
Snugpak
5.11 Tactical
AKU
Crye Precision
Clawgear Tactical Clothing
Camelbak

Back
Warrior Apparel

Back
Ballistic Plates

Back
Tactical Clothing

Back

Products

Police Products

Back
Police Tactical Equipment
Police Tactical Clothing

Special Projects

Back
RATED

EXCELLENT

FOR SERVICE
FREE

SHIPPING AVAILABLE OVER £20 TO UK MAINLAND
‹
/
‹
/
‹
/
‹
/

Maglite ML150LRX Rechargeable LED Torch
Maglite
Item Code: MAGLITE-ML150LRX-4019F
Maglite ML150LRX Rechargeable LED Torch
Summary
Type: Rechargeable Hand held LED torch
Operating Modes: High / Low / Eco / Momentary / Strobe
Luminous Flux: Up to 1082 lumens
LED: Ultra bright LED
Focus: Twist action; spot to flood
Beam Range: Up to 458 m
Batteries Required: LiFeP04 battery pack (included)
Run Time: Up to 79 hours (on eco setting)
Length: 271.5 mm
Barrel Diameter: 30.2 mm
Head Diameter: 49.1 mm
Weight: 794 grams (including batteries)
Body Colour: Matt black
Body Material: High strength aircraft aluminium
Body Finish: Extra hard anodised matt back
Switch Type: Side mounted QuickClik™ electronic switch
Impact Resistance: 1 m
Environmental: Water resistant to IPX4 standards
Warranty: 10 years limited liability
Regulatory Compliance: CE / RoHS
Description
The new Maglite ML50LRX™ offers the same outputs and run-times as the Maglite ML50LR™, however it comes in a stealth matt black finish and is smooth to the touch, with an air of elegance.
The ML150LRX™ is Maglite's first torch to provide and output of over 1000 lumens and the first of their torches to employ their new patented heat-sink technology that allows the ML150LRX™ to produce 1082 lumens of white light from an ultra bright LED.
The ML150LRX™ is also Mag's first mid-size torch to use Lithium Iron Phosphate (LiFePO4) rechargeable battery chemistry, which affords greater safety than older rechargeable chemistry types and allows faster recharging, taking only 2 hours, 30 minutes to fully recharge the battery.
Charging is simple - just pop the torch into the charging cradle and plug in the mains charging adaptor or the 12 V car charging adaptor. The cradle is also wall mountable via the two screw holes for convenient charging (screws not included). The torch can be kept in the charging cradle when not in use as it automatically controls the charge rate and cannot overcharge the battery, so the ML150LRX™ is always charged and ready to go.
The improved charging cradle has enough clamping force that the torch will not fall out, even if mounted upside down in a vehicle travelling over a bumpy road, and the new ergonomically friendly quick-release button allows fast, effortless retrieval.
Five different functions of high, low, strobe, eco and momentary are available and are split into four function sets to select from. Once the desired user mode is selected, the outputs can be cycled through using the side mounted QuickClik™ electronic switch.
The function sets are as follows;
#1 General:
High, Low, Eco
#2 Outdoor:
High, Low, Strobe
#3 Law Enforcement:
Momentary, High, Eco
#4 Tactical:
Momentary, High, Strobe
The torch will always come preset in function set #1 (general). To change to a different function set simply unscrew the tail cap until the torch no longer turns on, pause for two seconds and then hold down the switch. While still holding down the switch, tighten the tail cap until fully tight and the torch will start to blink after four seconds, the number of blinks indicates the function set. To select the desired set, wait until the torch has done the required amount of blinks (e.g. four blinks for function set #4 Tactical), and then release the switch.
The improved, faster-handling focus system now adjusts from spot to flood with less than 1/4 turn of the head.
Operational Modes
High: 1082 lumens; 3 hours, 15 minutes run-time
Low: 138 lumens; 18 hours run-time
Eco: 25 lumens; 79 hours run-time