Telephone orders -

01642 612 524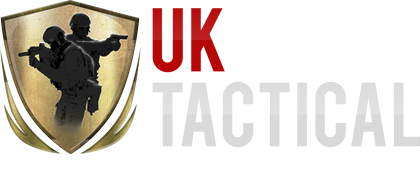 Brands

Back
Warrior Laser Cut Range
Warrior Assault Systems
Nexus Body Armour / Helmets
Snugpak
5.11 Tactical
AKU
Crye Precision
Clawgear Tactical Clothing
Camelbak

Back
Warrior Apparel

Back
Ballistic Plates

Back
Tactical Clothing

Back

Products

Police Products

Back
Police Tactical Equipment
Police Tactical Clothing

Special Projects

Back
JOIN MAILING LIST FOR EXCLUSIVE VIP DISCOUNT CODES
RATED

EXCELLENT

FOR SERVICE
FREE

SHIPPING AVAILABLE OVER £20 TO UK MAINLAND
‹
/
‹
/
‹
/
‹
/
‹
/

UF PRO Striker XT Gen 2 Combat Shirt Multicam
UF PRO
Item Code: UFPRO-51101000-MC
UF PRO Striker XT Gen 2 Combat Shirt Multicam
Summary
Extra-long front zipper
Ventilation zippers on the upper sleeve area
UF PRO® air/pac® inserts in the shoulder area
Ergonomic sleeves, easy to roll up
Abrasion-resistant and fast drying knit in the torso area
Anti-odour Merino/polyester fabric in the armpit area, reinforced with a breathable nylon mesh
Pocket configuration:
2X large upper arm pockets with Velcro and an additional strap for easy opening
2X lower arm pockets with elastic straps inside the pocket and MOLLE on top of the pocket
Soft lined inside collar
Sleeve width regulation
Slide-in pockets for UF PRO Elbow Pads

MultiCam®

50% Nylon, 50% Cotton Ripstop material
Polyester/Merino
100% nylon mesh reinforced armpit area
100% Polyester
Description
The Striker XT Combat Shirt is extremely comfortable to wear, dries insanely fast and offers functional storage capacity and reliable elbow protection.
During difficult ops you've got to be at your best. That's why this is the shirt to wear. Extremely fast drying times when you sweat or if you get caught out in the rain. Built in functional storage capacity and reliable protection for your elbows. But what makes the Striker XT Gen.2 Combat Shirt stand out is its comfort when wearing it.
The unique combination of materials give the Striker XT Gen.2 Combat Shirt its extreme ruggedness, comfort, and fast-drying properties. The sleeves are made from a special durable, breathable ripstop fabric. The section around the torso is made of abrasion-resistant knit material. We used an anti-odour Merino/polyester fabric in the armpits and to protect it against abrasion, we reinforced the material's outward face with a strong, comfortable mesh.
Carrying a plate carrier or backpack? The Striker XT Gen.2 Combat Shirt includes detachable UF PRO air/pac® shoulder inserts to evenly distribute the weight (making it easier and more comfortable for you to lug around those heavy pieces of hardware). Each insert is 8mm thick, meaning extra air can readily flow through to help speed up drying if the shirt gets wet.
The only good protection is protection you wear all the time. And the protection you're most likely to wear all the time is protection you never have to think about wearing in the first place. That's why we designed the Striker XT Gen.2 Combat Shirt with an ergonomic sleeve, that makes sure its optional UF PRO Flex Elbow Pads always stay in the right position without any need of adjusting them. The only time you'll remember wearing these pads is when the time comes to actually rely on them.