Telephone orders -

01642 612 524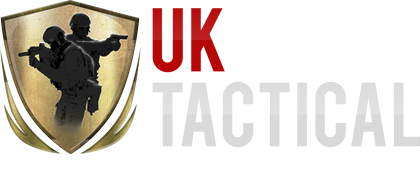 Brands

Back
Warrior Laser Cut Range
Warrior Assault Systems
Nexus Body Armour / Helmets
Snugpak
5.11 Tactical
AKU
Crye Precision
Clawgear Tactical Clothing
Camelbak

Back
Warrior Apparel

Back
Ballistic Plates

Back
Tactical Clothing

Back

Products

Police Products

Back
Police Tactical Equipment
Police Tactical Clothing

Special Projects

Back
JOIN MAILING LIST FOR EXCLUSIVE VIP DISCOUNT CODES
RATED

EXCELLENT

FOR SERVICE
FREE

SHIPPING AVAILABLE OVER £20 TO UK MAINLAND
‹
/
‹
/
‹
/
‹
/

Source 450013 WXP 3L SQC QMT Storm Valve Cover Tube Olive
Source Vagabond Systems Ltd
Item Code: SOURCE-450013-OLV
Source 450013 WXP 3L SQC QMT Storm Valve Cover Tube Olive
Summary
Source 450013 WXP 3L SQC QMT Storm Valve. Cover Tube Olive
Description
3L Tactical SOURCE Hydration System
High performance 3L hydration reservoir system. Exclusive 3 layer coextruded Polyethylene construction with Taste-Free™, low maintenance, Glass-Like™ liner. Integrated Grunge-Guard™ antimicrobial.
Features
Patented leakproof wide slide opening for easy cleaning, draining, ice insertion.
Tube Cover Insulates and blocks UV-light. Water stays cool and bacteria free from first to last sip. Your choice Black, Olive, IRR Coyote or IRR Foliage.
QMT™ Source Quick Mate Technology hose fitting offers push button convenience, no leakage, offers click-in compatibility with USMC Miox filter system.
Patented push/pull Storm Valve™ requires no biting, delivers 25% higher flow than bite designs. Integrated valve shut-off.
Dirt Shield™ valve cover.
Taste-Free™ System Glass-Like™ Liner technology in reservoir and tube delivers pure liquid taste with no plastic flavor.
Bacteria-Free™ System Grunge-Guard™ Antimicrobial technology blocks bacterial growth for the life of the system.
Technologie Glass-Like™ A multi-layer Polyethylene film utilizing SOURCE's Glass-Like™ technology, which prevents bio-film build up making the system self-cleaning. SOURCE's Glass-Like™ Film is 2000% smoother than standard TPU films, with virtually no difference from glass itself.
Care-Free™ System Glass-Like™ Liner with Grunge-Guard™ antimicrobial technologies eliminates the need for cleaning. For days, weeks and even months of use simply refill and drink again and again with no special care required.
Widepac™ Wide Opening Access Patented slide closure for easy filling, draining and cleaning. Airtight Seal! (U.S. Patent No. 7,648,276,B2)
Specs WXP 3L
Liquid Capacity: 3L/ 100oz
Hydration System: WXP™
Tube: Tube Cover 94cm/37in long
PE Valve: Angled Storm-Valve™
Weight: 0.24kg/0.53lbs
Reservoir: 435 micron co-extruded Glass-Like™

Dimensions WXP 3L
Empty:

Length 17"/43 cm
Width 8"/20.5 cm
Max. Depth 1"/2.5 cm

Full:

Length 16"/41 cm
Width 5.9"/15 cm
Max. Depth 3.7"/9.5 cm