Telephone orders -

01642 612 524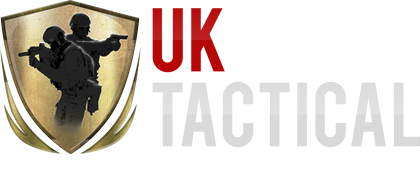 Brands

Back
Warrior Laser Cut Range
Warrior Assault Systems
Nexus Body Armour / Helmets
Snugpak
5.11 Tactical
AKU
Crye Precision
Clawgear Tactical Clothing
Camelbak

Back
Warrior Apparel

Back
Ballistic Plates

Back
Tactical Clothing

Back

Products

Police Products

Back
Police Tactical Equipment
Police Tactical Clothing

Special Projects

Back
RATED

EXCELLENT

FOR SERVICE
FREE

SHIPPING AVAILABLE OVER £20 TO UK MAINLAND
‹
/
‹
/
‹
/
‹
/

Snupak All Weather Shelter G2 Olive
Snugpak
Item Code: SNUG-SHELTER-OLV
Snupak All Weather Shelter G2 Olive
Summary
Specifications

Weight: 1000g / 35oz
Packsize: 24cm x 20cm x 10cm / 9" x 8" x 4"
AWS Weight (Stand Alone): 750g
Light & Fast Weight: 900g Shelter + Guylines and 8 aluminum Tent Pegs (No Packaging)
Origin: Imported

Highlights

100% Waterproof with taped seams
Supplied with four extendable guy-lines, and eight ultra-lightweight alloy tent pegs
Reinforced attachment points throughout
Features robust materials that will protect you from the sun, wind, rain and snow
Deploy as a diamond-shaped tarp or as a fly, tarp, lean-to shelter, as well as other freestanding shelter designs
The All Weather Shelter can be configured in a big-top design, allowing four or more people to shelter underneath
In an emergency, the all weather shelter can be configured as an emergency stretcher
Supplied with a stuff sack for easy compact carrying

Fabrics

Material: 210T Polyester Rip-Stop PU 2000MM Anti-UV30.
UVF Factor: SPF30 Protection
Description
The Snugpak® All Weather Shelter is an impressive 9.3m² rhombus
shaped tarp shelter, designed for Bushcraft, Wild Camping, Group
Activities, Military and Cadet Use. It is the perfect complement to any
outdoor pack and will provide versatile protection from all-weather
elements.
Designed by experienced military veterans, the
Snugpak® All Weather Shelter can provide you with protection from Sun,
Wind, Rain and Snow all year round. Designed as a diamond-shaped
(Rhombus) tarp, the All Weather Shelter can be configured as a Fly,
Tarp, Lean-to Shelter, as well as other freestanding shelter designs,
making it ideal for
Wild Camping
,
Fast and Light Ventures and Expeditions or as an emergency shelter for
both individuals and small groups; it can also be utilised as an
emergency stretcher if necessary.
The Shelter is a light foliage green, making it suitable for use in the British Countryside, and is
compliant with the current codes of practice for Wild Camping. It comes
complete with four extendable Guy-Lines, and eight lightweight Alloy
Tent Pegs.
Common Tarp Systems are often small and rectangular,
making the design and construction of a suitable shelter for inclement
weather difficult: The Snugpak® All Weather Shelter is 3m², allowing
shelter designs to incorporate both users and their equipment in a
variety of traditional tarp configurations, as well as more ingenious,
free-standing styles, with other equipment, such as walking poles,
paddles etc.
Free-standing Shelters can be constructed in
environments and terrain without the traditional need of perfectly
spaced trees. Using ordinary equipment, such as walking poles, the
Snugpak All Weather Shelter can be constructed so that is free-standing,
in a variety of designs to protect the user in different configurations
depending on the inclement weather. From standard 45° lean-to
windbreakers to the encompassing protection of a
Manta Shelter
, the impressive 2000m Hydrostatic Head will keep you dry in wet weather.
Carried as an additional safety item for group leaders of outdoor activities,
the All Weather Shelter can be configured in a Big-Top Design, allowing 4
or more people to shelter underneath if caught in inclement weather,
making it an ideal refuge that will allow you to prepare and change
clothing if necessary.
In a time-critical emergency, where the
situation dictates that a casualty needs to be moved for safety reasons,
the All Weather Shelter can be configured as an emergency stretcher.
Simply fold the shelter in half to form a rectangle and then tie a large
overhand knot in each corner.