Telephone orders -

01642 612 524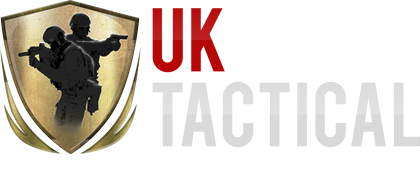 Brands

Back
Warrior Laser Cut Range
Warrior Assault Systems
Nexus Body Armour / Helmets
Snugpak
5.11 Tactical
AKU
Crye Precision
Clawgear Tactical Clothing
Camelbak

Back
Warrior Apparel

Back
Ballistic Plates

Back
Tactical Clothing

Back

Products

Police Products

Back
Police Tactical Equipment
Police Tactical Clothing

Special Projects

Back
WASBF20 20% OFF WARRIOR ALLBF10 10% OFF EVERYTHING ELSE
RATED

EXCELLENT

FOR SERVICE
FREE

SHIPPING AVAILABLE OVER £20 TO UK MAINLAND
‹
/
‹
/
‹
/
‹
/

Snugpak Hand and Face Towel Olive
Snugpak
Item Code: SNUG-40100-HF-TOW-OLV
Snugpak Hand and Face Towel Olive
Summary
Snugpak Hand and Face Towel Olive
Description
More than 'just a towel': For day ventures, expeditions and overseas travel, this soft travel towel is made with SILVADUR™ Intelligent Technologies , reducing odours and minimising build up of bacteria. The super absorbent, quick drying material makes the travel towel an essential item for all outdoor activities, reducing pack weight and size for travellers and ideal for ventures and expeditions. An ideal compliment to any pack for the removal of moisture (condensation) from the inside of tents and shelters, as well as keeping yourself clean and dry on your chosen travels and ventures.

The towel packs down small, but has an impressive size of 62 x 80cm, weighing only 120g. The towel can be folded or rolled down to minimal pack size, and used in a variety of conditions before being left to air dry naturally or wrung out to remove excess moisture. Used as a neck scarf, it can protect from the build up of sweat on a hot day, placed under a hat to protect the back of your neck from sunburn, or add a layer of warmth in colder climates, the Hands & Face Travel Towel is small and light enough to be carried as and when required.

The antibacterial properties of Anodised Silver have been known for centuries, with many items such as towels, sleeping bags and base layer underwear having Silver within microfibres. This intelligent materials based technology has a profound effect on Gram Negative Bacterium , responsible for various ailments relating to food and gastrointestinal illnesses , such as E.Coli. Anodised Silver breaks down bacterium, reducing both the efficacy of vector (towel) based disease transmission, as well as the build up of odours.

Features
• Antibacterial SILVADUR™ Intelligent Fabric
• Super Absorbent
• Quick Drying
• Lightweight
• Small Pack Size
• Machine Washable (40°C).

Weight
• 120g



More Information

• Dimensions: 62cm(H) x 80cm(W)
• Pack Size: 21cm(H) x 18cm(W)
• Fabric: SILVADUR™ Antibacterial treated

Our Antibacterial treatment meets human-ecological requirements and is certified not to contain substances considered hazardous to health.