Telephone orders -

01642 612 524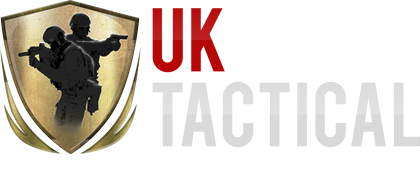 Brands

Back
Warrior Laser Cut Range
Warrior Assault Systems
Nexus Body Armour / Helmets
Snugpak
5.11 Tactical
AKU
Crye Precision
Clawgear Tactical Clothing
Camelbak

Back
Warrior Apparel

Back
Ballistic Plates

Back
Tactical Clothing

Back

Products

Police Products

Back
Police Tactical Equipment
Police Tactical Clothing

Special Projects

Back
RATED

EXCELLENT

FOR SERVICE
FREE

SHIPPING AVAILABLE OVER £20 TO UK MAINLAND
‹
/
‹
/
‹
/
‹
/

Nexus Level IV Monolithic Tile Side Plate 6x6" Set of 2
Nexus Body Armour
Item Code: NEX-LIV-ICW-SP6
Nexus Level IV Monolithic Tile Side Plate 6x6" Set of 2
Summary
UK DELIVERY ONLY


Level 4 Hard Plates Ballistic Test Certificate PDF Download


Protection Rating : Level 4 ( IV )
Size: (10" x 12") 250mm x 300mm
Shape: Doube Curve
Weight: 2.8 kg (6.16lbs)
Covered in Black Nylon outer finish.

NIJ Level IV ( NIJ 0101.04 ) Provides Balistic protection against the folowing

7.62mm x 63mm (30.06) x 2 shots
7.62mm x 54mm Heavy Ball Dragunov x 4 shots
7.62mm x 51mm (NATO) Fal, GPMG, etc
7.62mm x 39mm Mild Steel Core AK47 x 6 shots
7.62mm x 39mm ball (AK-47/AK-56)
5.56mm x 45mm SS109
5.56mm x 45mm ball ( M-193, M-855)
5.45mm x 39mm Russian ball ( AK 74 )
Description
Price is for 2 Plates

The Nexus Level 4 ( IV ) Ceramic Side Plate is a 6" x 6" (150mm x 150mm) plate made from Alumina Oxide Monolithic Bonded Tile construction combined with Aramid.

Incorporates Single Curve for greater usability and comfort. Must be used in conjunction with Level 3a Soft Armour.

Can be used in Warriors RICAS, RICAS Compact, NEW Raptor, New DCS or any other manufactures carriers that accommodate Side Plates

FEATURES

Alumina Oxide monolithic bonded tile with aramid
Protection Rating : Level 4 ( IV )
Size: (6" x 6") 150mm x 150mm
Shape: Single Curve
Weight: 0.9kg (1.98 lbs)
Covered in Black Nylon outer finish.