Telephone orders -

01642 612 524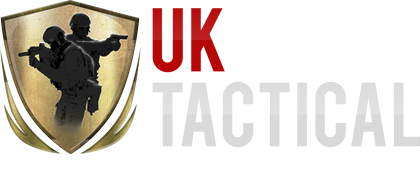 Brands

Back
Warrior Laser Cut Range
Warrior Assault Systems
Nexus Body Armour / Helmets
Snugpak
5.11 Tactical
AKU
Crye Precision
Clawgear Tactical Clothing
Camelbak

Back
Warrior Apparel

Back
Ballistic Plates

Back
Tactical Clothing

Back

Products

Police Products

Back
Police Tactical Equipment
Police Tactical Clothing

Special Projects

Back
RATED

EXCELLENT

FOR SERVICE
FREE

SHIPPING AVAILABLE OVER £20 TO UK MAINLAND
‹
/
‹
/
‹
/
‹
/

Nexus Level III+ ICW Single Curve Plate
Nexus Body Armour
Item Code: NEX-3P-ICW-SCRP
Nexus Level III+ ICW Single Curve Plate
Summary
UK DELIVERY ONLY

Level 3+ Plates Ballistic Test Certificate PDF Download


Specifications:

Will defeat the following:

3 x shots of 7.62mm x 51mm NATO
6 x shots of 7.62mm x 39mm (MSC) Mild Steel Core
6 x shots of 5.56mm x 45mm Federal Tactical Bonded at 750m/s

Description
Price is for one Single Curve Plate.
Nexus NIJ Level 3+ Multi Hit lightweight Ballistic Plate.
Nexus NIJ Level 3+ plates are made from Dyneema and weigh in at only 1.35 Kgs (2.97 lbs). The single curvature plate allows for a comfortable fit while using weapons or driving and is recommended for use for both front and rear use.
Each plate measures 10 inches x 12 inches and has a thickness of only 20mm from front to back.
When used in conjunction with Level 3a Soft Armour, Nexus plates will defeat up to 3 hits from 7.62mm x 51mm Nato and 6 Hits from 7.62mm x 39mm AK 47 Mild Steel Core rounds.
NIJ Standard 0101.06
Size
10 x 12 (250mm x 300mmx 18mm)
Single Curvature Weight 1.35 Kgs (2.97 lbs)
Rating Level 3+ Rifle