Telephone orders -

01642 612 524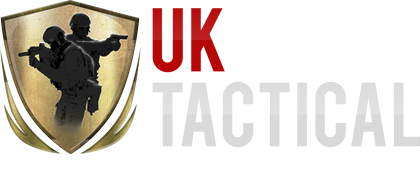 Brands

Back
Warrior Laser Cut Range
Warrior Assault Systems
Nexus Body Armour / Helmets
Snugpak
5.11 Tactical
Pentagon
Crye Precision
Clawgear Tactical Clothing
Camelbak

Back
Warrior Apparel

Back
Ballistic Plates

Back
Tactical Clothing

Products

Police Products

Back
Police Tactical Equipment
Police Tactical Clothing
JOIN MAILING LIST FOR EXCLUSIVE VIP DISCOUNT CODES
RATED

EXCELLENT

FOR SERVICE
FREE

SHIPPING AVAILABLE TO UK MAINLAND
‹
/
‹
/
‹
/
‹
/
‹
/

Nexus Black SF M3 Helmet with Rails, NVG Shroud, BOA Dialler, Black Helmet Cover
Nexus Body Armour
Item Code: NEX-SFM3R-SD-BOA-NHC-BLK
Nexus Black SF M3 Helmet with Rails, NVG Shroud, BOA Dialler, Black Helmet Cover
Summary
Ballistic Helmets Ballistic Test Certificate PDF Download
Ballistic Protection

NIJ Level IIIA 9mm - .357 and 44 Magnum.

V50 Fragmentation Rating up to 750 m/s; as tested with 1.1g, 22 Caliber, 17 grain Fragment Simulated Projectile, according to STANAG 2920 and US MIL STD 662F.
Ballistic (National Institute of Justice) NIJ II 9mm FMJ and 357 Magnum JSP, in accordance with NIJ standard 0106.01. It has a V50 of 550 m/s (1800 ft/s). NIJ IIIA 9mm FMJ and 44 MagnumSJHP, in accordance with NIJ Standard 0101.04. (June 2001). It has a V50 of 610 m/s (2000 ft/s).
Description
The NEXUS S.F. (Special Forces Helmet) offers High Ballistic Performance with a low weight of only 1.3kg. Nexus Helmets are manufactured using a high-tenacity ballistic Aramid fibre, which is bound in a Thermoplastic Resin Matrix and results in increased all round strength.
The SF models feature a higher cut around the ears to accommodate Tactical Headsets (coms fit). This higher cut helmet is lower in profile and offers enhanced peripheral vision.
Nexus SF Helmets utilise the BOA retention system, which utilises cam-lock sliders for one-handed tightening adjustment, and secure fit. The BOA Closure System stabilises the weight of the helmet by distributing a light, even pressure around the head, similar in feel to a baseball cap.
The adjustment straps have been designed for a close, comfortable fit to the wearer's face. The asymmetric design keeps the buckle tucked smoothly along the jaw line while maintaining a snug.
Fast adjustment of straps is achieved via 2 lockable quick release sliders. A 7 piece removable padded liner system provides enhanced comfort and aids blunt trauma protection.
The Nexus S.F. Helmet includes the SRS (Side Rail System) which provides a low profile platform that can accommodate Tactical Lights, IR Lights, Video Cameras and Goggle Straps. Snag free for HALO, HAHO and static line.
An Ops Core style, Aluminium lanyard, with compatible NVG shroud, allows the attachment of any standard NVG Mount.
Warrior's Helmet cover is specifically designed for use with Nexus SF Mach 3 high cut ballistic helmets, it is manufactured from both mesh and stretch fabrics to ensure an accurate fit. The cover is perfect for preserving the helmets ballistic integrity and helps prolong its life span, as well as preventing unwanted scratches and dents.
Loop Velcro and a bungee cord system occupies the spine of the cover and allows secure attachment of a variety of accessories such as IFF beacons, Helstar 6 strobes, Mowhawk cameras and Go Pros. Loop Velcro also occupies the sides and the rear of the cover, to allow attachment of Velcro backed IFF patches, including callsigns and flags.
There is laser cut laminate loops running down the front and rear sides which allow NVG cable management.
NOTE only compatible with the latest 2021 version of Nexus SF MACH 3 high cut ballistic helmets which have loop Velcro factory fitted.
Warrior does manufacture a retro fit Velcro kit required to upgrade your pre 2020 Nexus MACH 3 high cut ballistic helmet; this is required to attach our Helmet Covers.
| Size | EURO (circumference) | UK (circumference) | USA (diameter) | Weight |
| --- | --- | --- | --- | --- |
| Large | 56-64 cm | 22-25 inch | 7 1/4" - 8" | 1.3Kg |
| Medium | 54-59 cm | 21-23 inch | 6 5/8" - 7 1/4" | 1.2Kg |