Telephone orders -

01642 612 524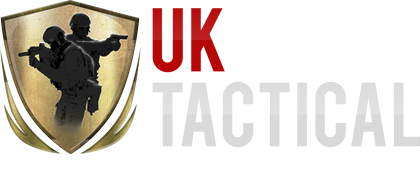 Brands

Back
Warrior Laser Cut Range
Warrior Assault Systems
Nexus Body Armour / Helmets
Snugpak
5.11 Tactical
AKU
Crye Precision
Clawgear Tactical Clothing
Camelbak

Back
Warrior Apparel

Back
Ballistic Plates

Back
Tactical Clothing

Back

Products

Police Products

Back
Police Tactical Equipment
Police Tactical Clothing

Special Projects

Back
JOIN MAILING LIST FOR EXCLUSIVE VIP DISCOUNT CODES
RATED

EXCELLENT

FOR SERVICE
FREE

SHIPPING AVAILABLE OVER £20 TO UK MAINLAND
‹
/
‹
/
‹
/

Bolle Raider Glasses with Kit
Bolle
Item Code: BOLLE-RAIDERKIT
Bolle Raider Glasses with Kit
Summary
Glasses with plastic lenses.
Description
Ballistic spectacles - KIT
- Ultra high ballistic polycarbonate lens
- Comfort foam
- Anti-scratch , anti-fog coatings
- Ultra enveloping
- Non slip nose
- Integrated lateral protection
- A maximum adaptability : temples or STRAP
- Weight: 51 g


RAID, the model for all situations
With its interchangeable clear, yellow and smoke lenses, theses spectacles offer optimal comfort combined with increased ballistic protection against dust (for the strap version). Thanks to its dual temples/strap system, the RAID kit adapts easily to every situation.

Clear lens : V50 191 m/s (688 km/h)
Yellow lens : V50 190 m/s (684 km/h)
Smoke lens : V50 204 m/s (734 km/h)

Ballistic Resistance: STANAG 2920
The ballistic resistance STANAG defined by NATO ensures compliance with standards ballistic protection for military of Bollé Tactical eyewear. Each lens and each screen suffer the impact of a steel cylinder equivalent to a 0.22 caliber'' of up to more than 275 m / s or 990 km / h.

The STANAG standards are recognised in all member countries of NATO.

Mechanical risk - Low energy impact - F
Low energy impact, resists a 6 mm, 0.86 g ball at 45 m/s

Mechanical risk- High speed particles at extreme temperatures - T
The letter T, immediately after the mechanical strength symbol, authorises use for high speed particles at extreme temperatures.

Risks relating to radiations - UV Protection - EN 170 - (2-1.2, 2C-1.2)
The protection filters ultraviolet radiation.
This type of protection is particularly recommended during activities where the source of ultraviolet radiation is predominant, such as mercury vapor lamps, actinic or germicides.
Levels of application: 2-1.2, 2C-1.2
Lens color: Clear, blue, yellow or green. Adding the code "C" indicates good color recognition by the holder

Solar radiations risks: EN 172

Filter protection for industrial solar radiation.
Recommended for outdoor work, EN172 norm guarantee a protection of 99.99% of ultra-violet solar radiation.
Levels of application: 5-3.1 (Polarized, smoked) 5-2 (Twilight), 5-1.4 (ESP), 5/1.1-1.4 (Constrast), 5-2.5 and 5 to 4.1 (smoked )
Lens color: smoked

Removable temples
This technology is used to quickly and easily transform safety glasses into safety goggles. The temples can be replaced with the foam and strap kit.

Anti-fog coating
The anti-fog coating allows you to work in optimal conditions by removing the effect of condensation that occurs when there are large temperature differences or when wearing non-ventilated frames.
Anti-scratch coating

The anti-scratch coating acts as a shield that improves the resistance of lenses and reduces the formation of scratches. It lengthens the life of the lens and improves user comfort, preventing any scratches that could impair vision.
Coating - Resistance to fogging - N

The anti-fog coating N is an anti-fog treatment certified.
Coating - Resistance to surface damage by fine particles - K

The anti-scratch coating K provides enhanced scratch-certified coating.