Telephone orders -

01642 612 524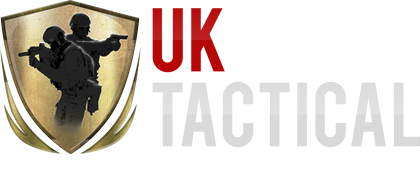 Brands

Back
Warrior Laser Cut Range
Warrior Assault Systems
Nexus Body Armour / Helmets
Snugpak
5.11 Tactical
AKU
Crye Precision
Clawgear Tactical Clothing
Camelbak

Back
Warrior Apparel

Back
Ballistic Plates

Back
Tactical Clothing

Back

Products

Police Products

Back
Police Tactical Equipment
Police Tactical Clothing

Special Projects

Back
WASBF20 20% OFF WARRIOR ALLBF10 10% OFF EVERYTHING ELSE
RATED

EXCELLENT

FOR SERVICE
FREE

SHIPPING AVAILABLE OVER £20 TO UK MAINLAND
‹
/
‹
/
‹
/

Aimpoint Micro T1 4moa W/Weaver Mount
Aimpoint
Item Code: AIMPOINT-11830
Aimpoint Micro T1 4moa W/Weaver Mount
Summary
AIMPOINT Micro T1 4 MOA W/Weaver Mount
Description
Overview
No matter what your mission, the size and weight of your equipment is a critical factor. With the Aimpoint® Micro T-1, Aimpoint has introduced an aiming system that provides the performance of our full-sized sights in the smallest package possible.
Since its introduction in 2007, the Aimpoint® Micro T-1 has become very popular worldwide due to its size, light weight and robust build quality.
Complete and ready to mount
The standard configuration of the Aimpoint® Micro T-1 contains the sight, a Picatinny mount and bikini rubber lens covers.
Unique features
Ideal for rifles, carbines, shotguns, submachine guns, and handguns
Weight 3.7 oz. (105g) including mount, sight only 3.0 oz. (84g)
1X (non-magnifying) parallax free optic
Compatible will all generations of Night Vision Devices (NVD)
4 night vision compatible settings and 8 daylight settings – one extra bright for use with laser protection glasses or in bright desert sunlight
Integral Picatinny-style base allows easy attachment to any rail
Patent pending mount is keyed to the sight body to absorb recoil
New ACET technology allows 50,000 hours (over 5 years) of constant operation with one battery
Available in 2 dot sizes (2 and 4 MOA)
Hard anodized non-reflective finish
Submersible to 80 feet (25 meters)
Precision adjustments for windage and elevation: top of protective caps fits into holes on adjustment screws – no other tool required
Use as a standalone sight or piggybacked on larger magnifying, thermal, or night vision optics

General Specifications
Art.No: 12417 (2MOA), 11830 (4MOA)
Optical Specifications
Operating principle: Reflex Collimator sight with LED
Optical magnification: 1x
Aiming dot size: 2 or 4 MOA
Dot intensity: Visible against a background luminance of 0,1 to 55 000 lx
Optical signature: No optical signature is visible at 10 meter distance, front side, on appropriate settings with NVD 3
Dot color: Peak Wavelength: 650 ± 10 nm
NVD compatible: Yes
Optical coating: Anti-reflex, all surfaces and multi-layer. NVD-Compatible 1, 2, 3
Clear aperture: 20 mm
Eye relief: Unlimited

Power Source
Battery type: 3V lithium battery, type CR2032.
Battery life - Day time use: 5 years (50 000h) of continuous use at pos. 8 and over 10 months at pos. 10. Responds to >500 000 hours at NVD setting (pos. 2)
Power intensity: 4 NVD and 8 Daylight, of which 1 extra bright

Physical Specifications
Length sight only: 62 mm (2 7/16")
Length conf: 69 mm (2 3/4")
Width: 41 mm (1 9/16")
Height sight only: 36 mm (1 3/8")
Height conf: 41 mm (1 9/16")
Weight sight only (incl battery): 84 g, ( 3,0 oz)
Weight conf: 116 g (4,1 oz) incl. Lens Covers and Mount
Housing material: High Strength Aluminum
Housing finish and color: Matte black
Material mount and spacer std conf: High Strength Aluminum
Surface treatment: Hard anodized, matte
Height of optical axis - sight and mount: 18 mm (11/16") over top surface of Picatinny/Weaver Rail
Height of optical axis - sight, mount and low spacer: Spacer low: 48 mm (1 7/8") over top surface of Picatinny/Weaver Rail
Height of optical axis - sight, mount and high spacer: Spacer high: 57 mm (2 3/16") over top surface of Picatinny/Weaver Rail
Adjustment: Range ±1 m at 100 meters (±1 yds at 100 yds) in windage and elevation, 1 click = 13 mm at 100 meters = 10 mm at 80 meters = 7/16" at 100 yds

Environmental Specifications
Temperature range operation: -45°C to 71°C (-49°F to 160°F)
Temperature range storage: -51°C to 71°C (-60°F to 160°F)
Temperature shock: Operable after a temperature shock between -45°C and +71°C. Duration: 4h of Hot +71°C, 4h of Cold -45°C. Cycling: 3 times
Humidity: Operates despite humidity. Limits: RH: 95%, Temp: 20ºC to 50 ºC, cyclic
Immersion, static: Operates after immersion. Limits: Depth: 25m (83 ft.)
Shock: Operable before and after shock. Limits: X-axis: 500 g, 0.7 – 1.1 ms (3 shocks), Y-axis: 40g ±4g, 11 ±1ms (2 shocks in each direction, Z-axis: 40g ±4g, 11 ±1ms, 2 shocks in each direction. Functional during exposure (room temperature)
Vibration: Operates despite vibration. Limits: Vibration, sinusoidal in a frequency range of 10-150 Hz. Frequency: 10-30 Hz, ±1.587 mm, Frequency: 30-150 Hz. 5.75 g, 1 octave/min
Chemical resistance: Withstands occasional contamination of: Hydraulic oil (FSD 8407, Tryckolja 021), Lubricating oil (FSD 8127, Motorolja 5W/30), Lubricating oil (FSD 8220, Smörjfett 220), Lubricating oil (Break Free), Fuels (FSD 8612, Diesel fuel oil), Solvents/cleaning.