Telephone orders -

01642 612 524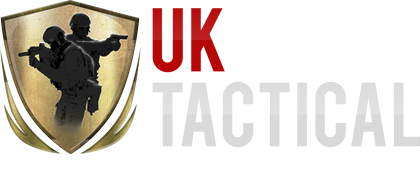 Brands

Back
Warrior Laser Cut Range
Warrior Assault Systems
Nexus Body Armour / Helmets
Snugpak
5.11 Tactical
AKU
Crye Precision
Clawgear Tactical Clothing
Camelbak

Back
Warrior Apparel

Back
Ballistic Plates

Back
Tactical Clothing

Back

Products

Police Products

Back
Police Tactical Equipment
Police Tactical Clothing

Special Projects

Back
JOIN MAILING LIST FOR EXCLUSIVE VIP DISCOUNT CODES
RATED

EXCELLENT

FOR SERVICE
FREE

SHIPPING AVAILABLE OVER £20 TO UK MAINLAND
‹
/
‹
/
‹
/

Aimpoint Comp M4s 2MOA w/QRP2 Mount Complete
Aimpoint
Item Code: AIMPOINT-12172
Aimpoint Comp M4s 2MOA w/QRP2 Mount Complete
Summary
AIMPOINT Comp M4s 2 MOA w/QEP2 Mount Complete
Description
The Aimpoint® Comp M4S sight, with high battery compartment, belongs to the CompM4 series sights which are the finest sights Aimpoint has ever produced. Improvements include improved energy efficiency that provides up to 8 years of continuous use from a single AA battery!
The placement of the battery compartment in a lower position is the only major difference between the Comp M4S and the Comp M4

Designed for 3rd Generation + Night Vision Technology
The Comp M4S sight is NVG Compatible
The performance of Comp M4 sight is optimized for use with all generations of night vision devices (NVDs), but is ideal for 3rd generation night vision technology.
The CompM4S sight is shipped complete with a QRP2 mount and standard AR15 spacer. These sights also come equipped with a killFlash® anti-reflection device and MILSPEC rubber lens covers.
The Clearest, Brightest Image Possible
Aimpoint's unique coating on the front lens reflects the dot's selected frequency of red light at near 100% efficiency to give the highest possible dot brightness with the least amount of energy while other wavelengths in the visible and near-infrared part of the spectrum pass with a minimum of reduction. This provides the clearest, brightest image possible when used with a 3rd generation Night Vision Device (NVD).
Ready for use Around The Clock
With 7 NVD-compatible brightness settings and 9 daylight settings including one extra-bright setting, the CompM4S sight is ready for round the clock use.
Unique features of the Comp M4S
* High battery compartment
* Compatible with every Generation of NVD
* ACET technology allows up to 80,000 hours (over 8 years) of daytime operation on one AA battery
* Internal voltage regulator allows the CompM4 to be used with any AA size battery
* 7 NVD settings and 9 daylight settings
* QRP2 mount has twice the clamping force of the original QRP, and the mounting knob is wider and shorter to improve operation and lower the risk of snagging on other gear
* Mount base is keyed into to the body of the sight to absorb recoil
* Mount base screws directly into the sight – no separate sight ring required.
* 500,000 hours of use on NVD setting
* 2 MOA dot for close combat and long distance engagement
* Matches perfectly with Aimpoint® 3XMag
* Unequalled light transmission
* Front lens opening is threaded for addition of killFlash® anti-reflective device
* Submersible to 150 feet (45 meters)
* Vertical spacer included
* Type classified as the U.S. Army's new M68CCO
* Improved adjustment caps are easier to remove and protected against impact
* Can be used with a carry handle adapter for use on all M16 rifles
* Mechanical switch for speed and reliability
Standard features for all Aimpoint® Sights
* Unlimited field of view
* Parallax-free and unlimited eye relief
* Unaffected by extreme weather conditions
* Rugged, durable construction
* No hazardous materials
* No laser emission that could be harmful to your eyes
* Increased aiming confidence