Telephone orders -

01642 612 524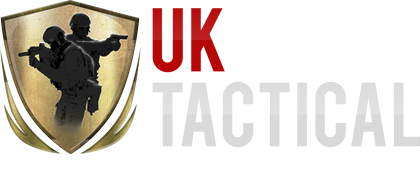 Brands

Back
Warrior Laser Cut Range
Warrior Assault Systems
Nexus Body Armour / Helmets
Snugpak
5.11 Tactical
Pentagon
Crye Precision
Clawgear Tactical Clothing
Camelbak

Back
Warrior Apparel

Back
Ballistic Plates

Back
Tactical Clothing

Products

Police Products

Back
Police Tactical Equipment
Police Tactical Clothing

Special Projects

Back
JOIN MAILING LIST FOR EXCLUSIVE VIP DISCOUNT CODES
RATED

EXCELLENT

FOR SERVICE
FREE

SHIPPING AVAILABLE OVER £20 TO UK MAINLAND
‹
/
‹
/
‹
/
‹
/

QuikClot Gauze Folded Vacuum Packed
Fenton
Item Code: FEN-65311
QuikClot Gauze Folded Vacuum Packed
Summary
Fenton QuikClot Gauze Folded Vacuum Packed
Description
QuikClot Combat Gauze is a soft, white, sterile, nonwoven 3" by 4 yds rolled gauze impregnated with kaolin, an inert mineral that does not contain animal or human proteins or botanicals. Each roll of QuikClot Combat Gauze is individually wrapped in an easy rip, military grade foil pouch. Indicated for temporary external control of traumatic bleeding, QuikClot Combat Gauze is flexible and pliable and contours to all wounds. Recommended as the number one hemostatic agent by the COTCCC (Committee on Tactical Combat Casualty Care Committee), QuikClot Combat Gauze is the only product carried by all branches of the US Military to control life-threatening hemorrhage. Effective, Simple, and Safe Easy to use and remove Flexible and pliable 3 in x 4 yds (12 ft) roll The QuikClot family of products for hemostasis has been chosen by EMS, Law Enforcement, Military, and Healthcare Professionals to save lives every day. Available in individually wrapped, easy rip military grade foil pouches: QuikClot Combat Gauze - Product Number: 150 QuikClot Combat Gauze has found many uses in the healthcare setting including: Emergency Departments Trauma and Critical Care Orthopedics Podiatry
QuikClot Combat Gauze is a soft, white, sterile, nonwoven 3" by 4 yds rolled gauze impregnated with kaolin, an inert mineral that does not contain animal or human proteins or botanicals.
Each roll of QuikClot Combat Gauze is individually wrapped in an easy rip, military grade foil pouch. Indicated for temporary external control of traumatic bleeding, QuikClot Combat Gauze is flexible and pliable and contours to all wounds.
Recommended as the number one hemostatic agent by the COTCCC (Committee on Tactical Combat Casualty Care Committee), QuikClot Combat Gauze is the only product carried by all branches of the US Military to control life-threatening hemorrhage.